AWiM21: Building Resilience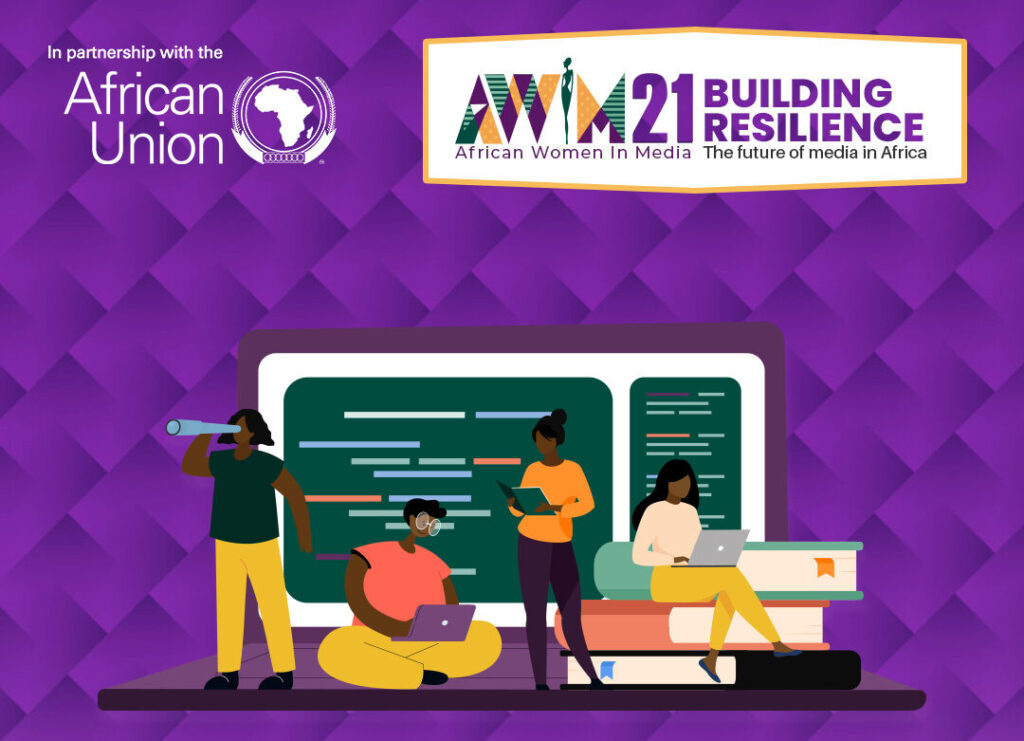 Partners: MacArthur Foundation, International Centre for Investigative Reporting, African Union, WAN-IFRA Women in News, United Nations Environment Programme, UN Women, Fojo Media Institute.
Keynote: Phatiswa Magopeni, Dr. Sarah Macharia, and Lina Attalah
MC: Mercy Frank
The annual African Women in Media conference, AWiM21, proved to be an unparalleled success, boasting over 500 registered attendees, including 133 distinguished speakers and trainers, all hailing from more than 45 different countries. This remarkable event has solidified its position as the largest gathering focusing on women's rights and media development in Africa, and we extend our heartfelt gratitude to our partners, speakers, moderators, trainers, and attendees for their invaluable contributions.
During the opening ceremony, Dr. Yemisi Akinbobola, CEO and Co-founder of AWiM, made significant announcements, underlining the event's achievements and future initiatives. Notably, with the generous support of the Fojo Media Institute, AWiM launched its women's expert database, SourceHer! This groundbreaking platform seeks to foster gender equality by encouraging journalists and editors to commit to increasing the utilisation of female expert sources in their content throughout 2022. You can become a champion of this vital cause by completing our commitment form.

Under the overarching theme of "Building Resilience," AWiM21 unfolded as a dynamic 3-day conference. One of the standout moments was the Keynote Panel on Building Resilience, featuring esteemed speakers such as Phatiswa Magopeni, Dr. Sarah Macharia, and Lina Attalah. These remarkable individuals drew from their wealth of experience to explore diverse perspectives on the conference's central theme of building resilience. They also delved into how the media landscape can collaboratively support each other to "build back better."
AWiM21 didn't stop at key discussions; it also offered an array of workshops and panels, including the involvement of the Solutions Journalism network and many other influential contributors. The conference served as a powerhouse of empowerment, fostering dialogue, learning, and action within the realm of women in media.
In summary, AWiM21 was a resounding success, uniting a global community to champion the cause of women's rights and media development in Africa. As we reflect on the accomplishments of this event, we look forward to continued progress, collaboration, and growth in the journey towards greater gender equality and resilience in the media landscape.