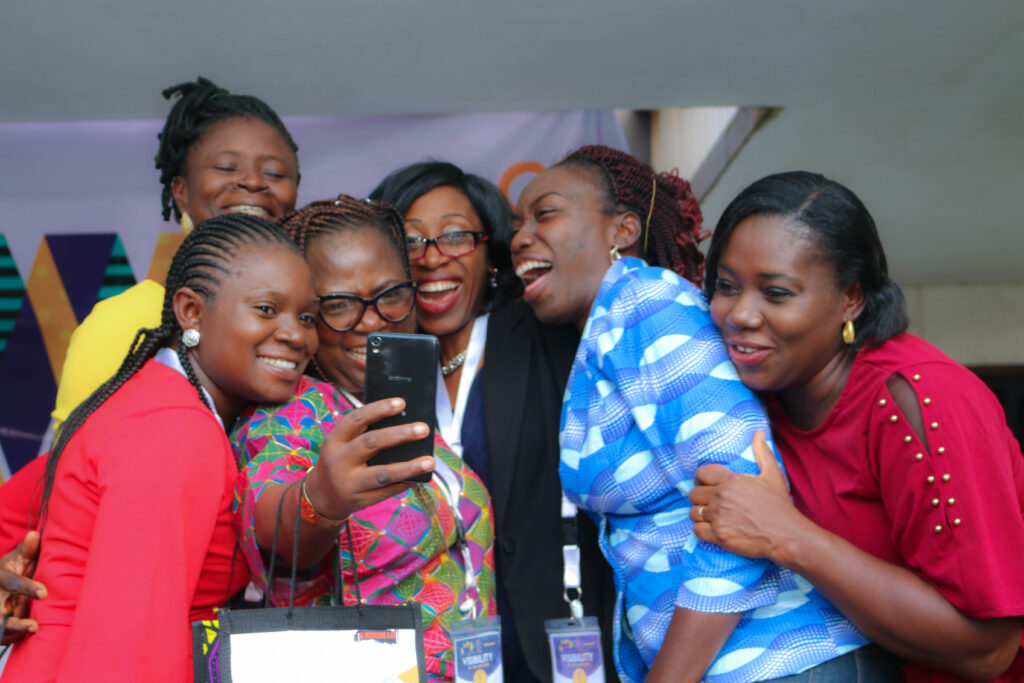 Partners: Ford Foundation, NRGI, AllAfrica.com, DHL, First Bank Nigeria, Knorr Nigeria, University of Wolverhampton, Jasmin Dhillon Associates
Keynote Speaker: Nima Elbagir
MC: Lilian Imoni


The African Women in the Media 2018 Conference, with its central theme of 'Visibility,' successfully hosted female journalist delegates from around the world at the University of Ibadan Conference Centre from June 21 to 22, 2018. This remarkable event was meticulously organised by the award-winning Nigerian journalist and academic Dr Yemisi Akinbobola, who is based in Birmingham, U.K. It surpassed all set objectives, empowering the attendees through a series of enlightening panels, workshops, and networking opportunities.
During the conference, delegates had the opportunity to partake in keynote presentations and engaging industry panels. Renowned figures such as Eugenia Abu, Lola Shoneyin, Funke Osae-Brown, Ijeoma Onyeator, Ayobami Ojebode, Yinka Ibukun, Funke-Treasure Durodola, Stephanie Busari, Aisha Mwilu, Gabriela Torres, Hannah Ojo, Kunle Afolayan, and many more graced the stage. The event also featured academic panels and a variety of training workshops aimed at enhancing the skills and knowledge of the attendees.
The conference's success was made possible through the generous support of sponsors, and Dr. Akinbobola expressed her gratitude. Notably, the AWIM/NRGI Award was launched, offering a substantial $1,000 cash prize to the deserving recipient.
The highlights of the AWIM18 Conference included keynote speeches by CNN's Nima Elbagir and academic keynote speaker Prof. Abigail Ogwezzy. The event featured three industry panels, focusing on Gender, Security, and Election Coverage, Women in Media Leadership, and the Role of Fictional Content on Society's Perspective of Women in Leadership. Additionally, three academic panels delved into essential topics: 'Break the Silence: Health, Violence, and Media,' 'Women Behind and In-Front of Camera,' and 'Women in Media: Participation, Advocacy, and Youth.' The conference also offered ten training workshops, covering areas such as Data Journalism, Digital Marketing, Reporting in Conflict Zones, Newsroom Leadership, Vlogging for Change, Oil and Gas Reporting, PR, Rethinking Content, Self-editing, and How to engage and tell stories on social media to grow female audiences.
The Pitch Zone, hosted by the BBC and funded by the Natural Resource Governance Institute, was a significant attraction. Delegates had the chance to win £1,000 to produce their gender-focused natural resources story. The conference was not all work, as it also provided attendees with dinner parties, networking opportunities on both nights and insightful roundtable discussions with distinguished speakers. The African Women in the Media 2018 Conference undoubtedly achieved all of its set objectives, leaving a lasting impact on media and gender representation.